A nice breeding plumaged Franklin's Gull showed up at Malibu Lagoon a week ago. Being out of town, I did not have time to try and photograph it until today. Since I had a chiropractor appointment in Palisades that afternoon, I decided to head up the PCH a few more miles to try for it.
I arrived to find that they had closed the beach-side parking lot on the North side of the lagoon (for renovations), so I was forced to park near the Ahmanson House at the South side of the lagoon and walk about a 1/2 mile north. It was well worth it as I located the Franklin's Gull within a few minutes.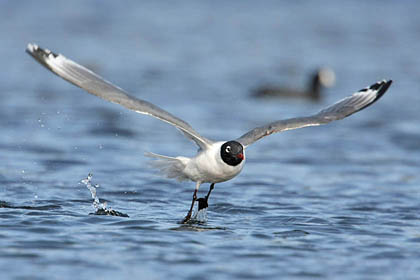 The rest of the photos I took, available here.