On Sunday I headed up to the Antelope Valley to look for Le Conte's Thrasher and Sage Thrasher with some friends. Upon arriving at the Le Conte's Thrasher location I spotted a Prairie Falcon perched on a Joshua Tree: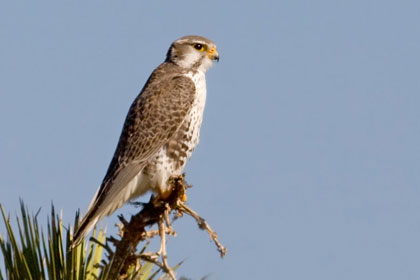 Prairie Falcon
We scoured the washes and bushes for thrashers but yielded nothing. We did find a nice adult Yucca Night-Lizard under a piece of wood: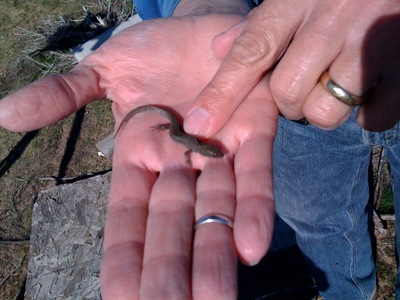 Yucca Night-Lizard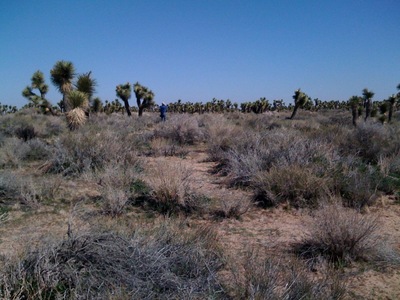 Joshua Trees in Palmdale
Not finding any Thrashers we headed over to Piute Ponds to continue our search and to also try and find the 3rd year Lesser Black-backed Gull and 1st year Glaucous Gull that found there earlier in the week. We met up with Stan Gray who had been there all morning without finding the Gulls. By now the wind was starting to pick up so our hopes of finding any Thrashers were quickly diminishing. The recent rains also made it a bit tricky to navigate the unmaintained dirt roads around the ponds. While we were trying to determine the best way to avoid getting stuck in one of the many ditches a beautiful adult Red-tailed Hawk made a few passes over us.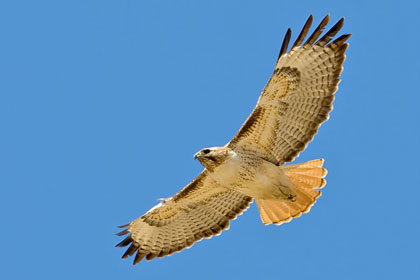 Red-tailed Hawk
We never did find any Thrashers on Sunday but we decided to take a more "scenic" route home through the snow-capped San Gabriel Mountains. A bit of a longer route home but well worth the scenery.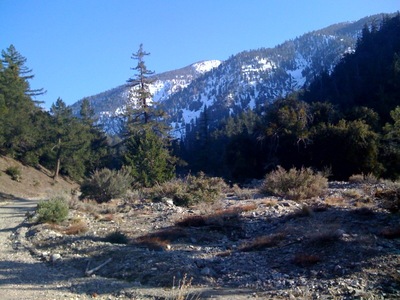 San Gabriel Mountains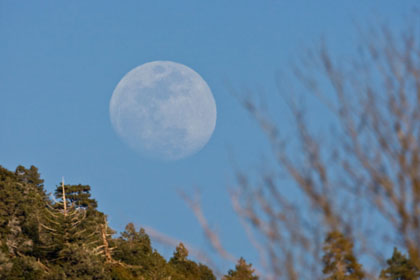 Moonrise over the San Gabriels
This morning I decided to look for the Yellow-bellied Sapsucker at Lindberg Park in Culver City again. The second time did the trick.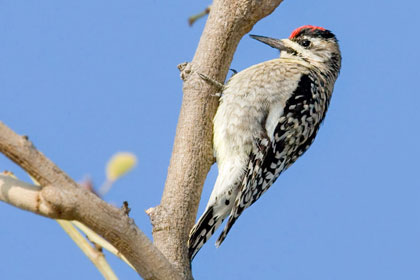 Yellow-bellied Sapsucker