Kept it local this week by checking out Piute Ponds (on Edwards AFB) and Lancaster Sewage Ponds in the Antelope Valley on Saturday. Sunday I birded Talbert Marsh and Bolsa Chica in Orange County. Main target birds were: Semipalmated Sandpiper, Baird's Sandpiper, Common Tern, Gull-billed Tern and any other early fall migrant surprises. I didn't find any of them…. Here are some highlight photos I took though: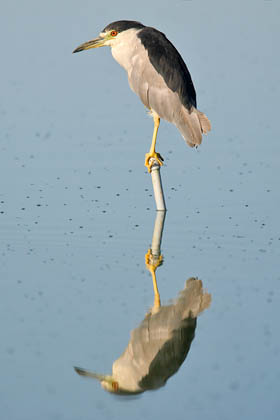 Black-crowned Night Heron
Here are a couple backyard shots taken earlier this week:
Next weekend I'll be heading to the San Jacinto Mountains, San Jacinto Wildlife Area, Mystic Lake and Big Morongo Valley Wildlife Preserve.