It has now been confirmed that there is a first ever record for American Golden-Plover at Ballona Creek. Dan Cooper reported on October 20th that he thought he heard an American Golden-Plover call in a Black-bellied Plover flock but was never able to locate the bird. On October 21st, Darren Dowell reported a Pacific Golden-Plover in the same area.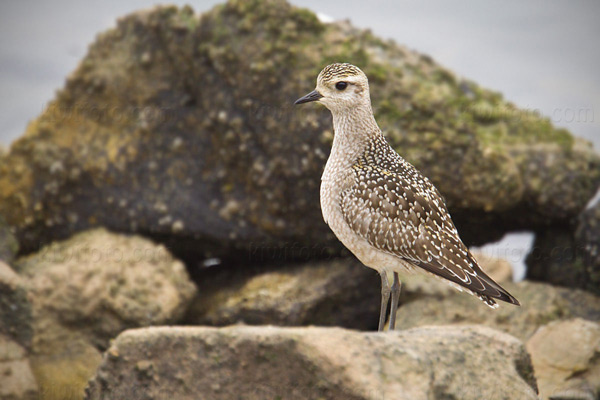 American Golden-Plover
I was not able to get out there to locate and document the bird until Saturday morning, but it is indeed an American Golden-Plover. To give you a little background on the species:
The American Golden-Plover has one of the longest known migratory routes of over 25,000 miles from the Patagonia of Southern Argentina all the way to the Arctic North Slope of Alaska. Of this, 2,400 miles is over open ocean where it cannot stop to feed or drink.
A comparison of dates and migratory patterns leads to the conclusion that Eskimo Curlews and American Golden Plovers were the most likely shore birds to have attracted the attention of Christopher Columbus to nearby America in early October 1492, after 65 days at sea out of sight of land.
Large numbers were shot in the late 19th century and the population has never fully recovered and is listed as threatened to endangered.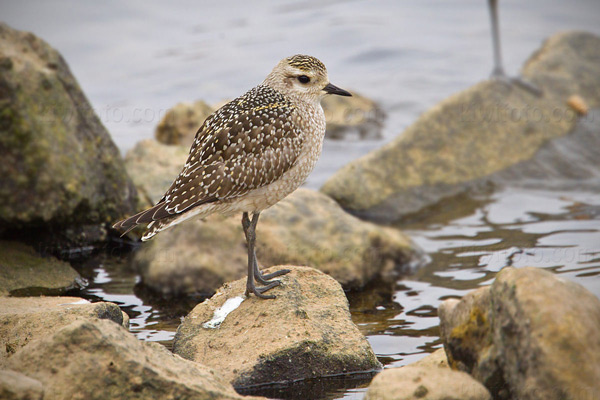 American Golden-Plover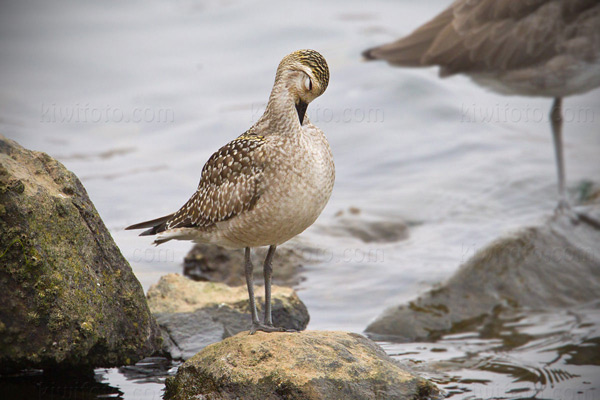 American Golden-Plover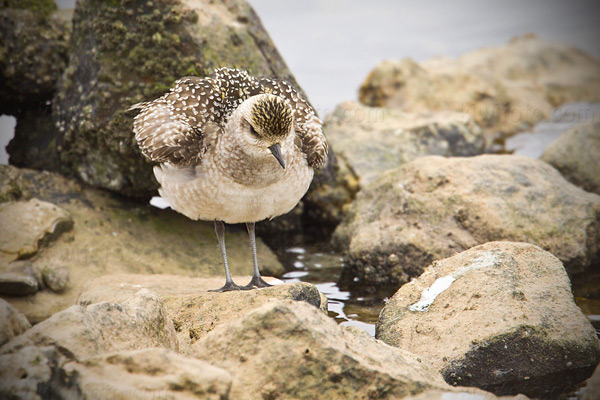 American Golden-Plover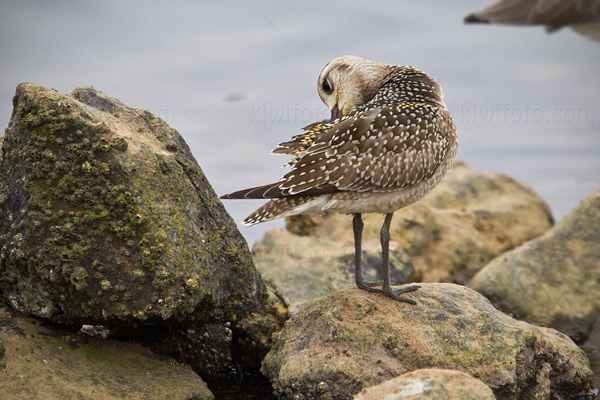 American Golden-Plover