It has been a lifelong dream to see and photograph one of the last remaining Spoon-billed Sandpipers before they go extinct. The bird is critically endangered and latest studies have estimated less than 1,000 adult birds remaining. The main threats to its survival are habitat loss on its breeding grounds in Siberian Arctic and loss of tidal flats through its migratory and wintering range which include China, Japan, Taiwan, Korea, India and the Malay peninsula. The most important staging area is at Saemangeum, South Korea which has only been partially reclaimed; the remaining wetlands are under serious threat of reclamation in the near future.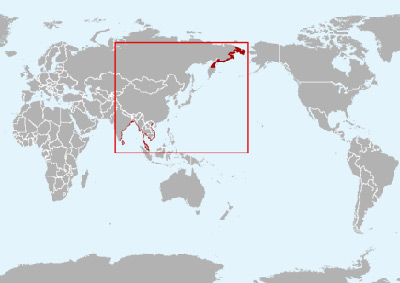 Geographic range of the Spoon-billed Sandpiper
The breeding population was estimated as only 120–220 pairs in summer 2009. Draining of the Saemangeum estuary in South Korea removed an important migration staging point, and hunting on the important wintering grounds in Burma has emerged as a serious threat. This species may become extinct in 10–20 years.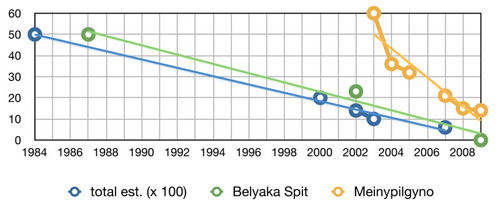 Dwindling population of the Spoon-billed Sandpiper
So here begins my story of seeking out the Spoon-billed Sandpiper in Thailand. I chose the greater-Bangkok area since that is the most dependable place to see them currently. I paid close attention to the Thai-based message boards to keep track of most recent sightings of the bird. The first Spoon-billed showed up sometime in November at Khokh Kham near Bangkok. December followed with multiple reports from Pak Thale in Phetchaburi, Thailand including 2-3 individuals observed toward the end of the month. This sounded like the most probable place to find one so I chose that as our first location to scout for the bird.
If you don't mind driving in a fast paced city then it really isn't that big of a deal to rent your own vehicle and drive to Pak Thale yourself. We may have went overboard renting a high clearance truck but I wasn't sure of road conditions and I was planning on doing shooting in some of the rain forest national parks. It was still only $45/day and by it being diesel it also got very good gas mileage. There were some muddy and uneven roads in Pak Thale but you could easily get there and back with a regular small passenger vehicle. The downside of course, was that it would only be my wife and I searching for the bird.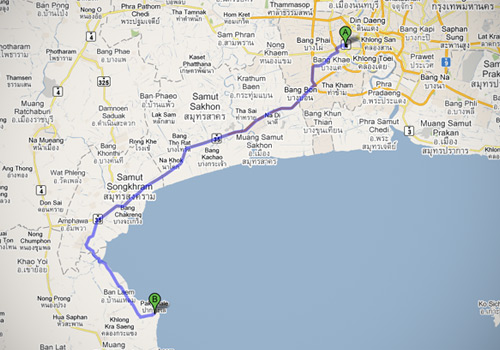 Route from Bangkok to Pak Thale
It took just under 2 hours to get to Pak Thale, Phetchaburi from Bangkok. It didn't take long to find out where we needed to be since there was a sign labelled "Pak Thale Shorebird Site" with a cute little picture of a Spoon-billed Sandpiper on it! The surrounding flooded salt pannes and warm humid air immediately reminded us of a lovely late summer afternoon at the Salton Sea in California! So it's no wonder thousands of shorebirds choose this site as their wintering ground.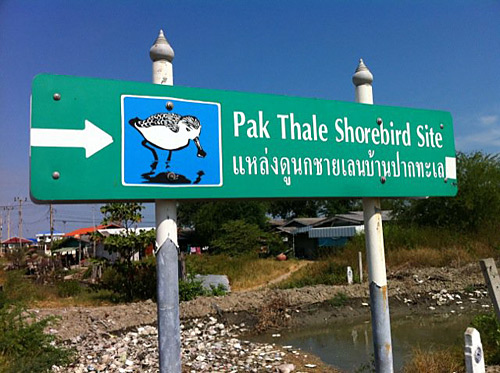 Pak Thale Shorebird Site
We spent a good part of the morning driving and surveying the fields. Unfortunately most of the shorebirds were very far off in the distance which made even scope views very difficult. I was able to photograph just about every shorebird and Stint throughout the day that were in the area but there was still one shorebird flock that was a bit distant from any drivable road. I decided as a last ditch effort I would crawl as close as I could to the field without scaring the entire flock so that I had a better vantage point.
Pak Thale – Flooded Salt Pannes
To make matters worse, the majority of them had their heads tucked under their wings..and it's virtually impossible to tell the difference between a Red-necked, Little Stint and a Spoon-billed Sandpiper without seeing it's head and bill completely. After 2 hours of crawling across the muddy, flooded fields I picked out a single Spoon-billed Sandpiper in a flock of over 2,000 Plovers and Sandpipers! As I was photographing and taking video of the single Spoon-billed, I noticed another appeared out of nowhere. It was most likely roosting nearby and finally popped out to preen and feed with the other.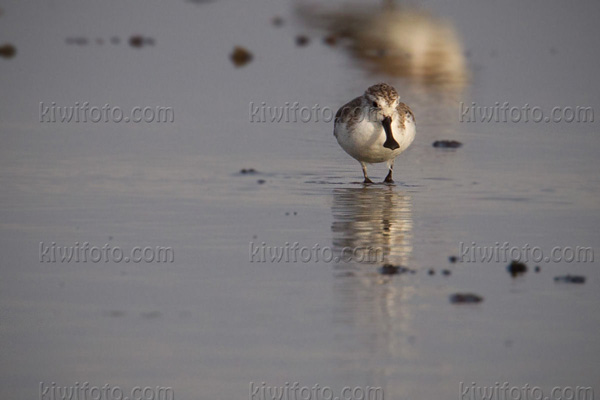 Spoon-billed Sandpiper
I was reeling with excitement and on the verge of shaking after 20 hours worth of airline flights and a whole day of searching for the bird on our own. I can't begin to share the joy and excitement that I felt to be able to find such an incredible bird completely on our own.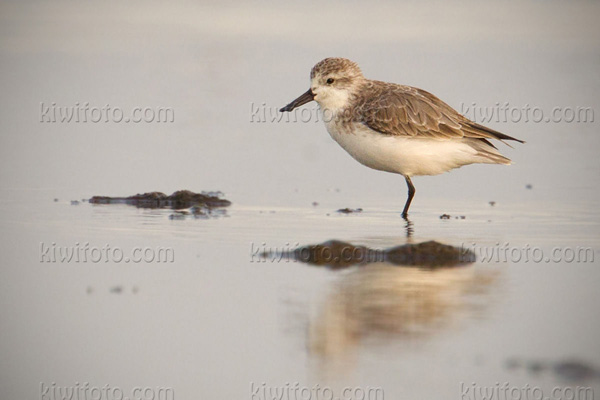 Spoon-billed Sandpiper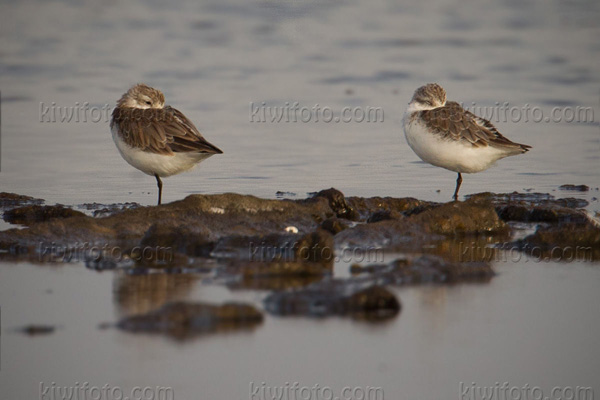 Two Spoon-billed Sandpipers (roosting)
Here are two 1080p HD videos I took of a single Spoon-billed Sandpiper preening as well as with both of them together: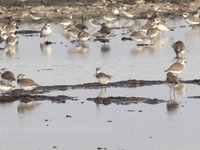 Video #1
Stay tuned to future blog posts outlining the rest of our trip to Thailand and Japan!