I haven't posted that much in the past few weeks and it's not because I haven't been out in the field, it's because I haven't found/or gotten any decent pics of what I was seeking! For example, today marked the 5th or 6th attempt to find and photograph the alternate plumage Little Blue Heron. I checked Ballona Freshwater Marsh along with Del Rey lagoon and walked a bit up Ballona Creek early this morning – and spent a couple hours this afternoon walking all around the backside of Ballona Freshwater Marsh until dusk. No luck.
A bit disappointing but that's the way it goes and what makes it all the more thrilling when I can actually nail a shot that I've anticipated for so long. I do feel obligated to share a few decent shots I managed to capture this afternoon though: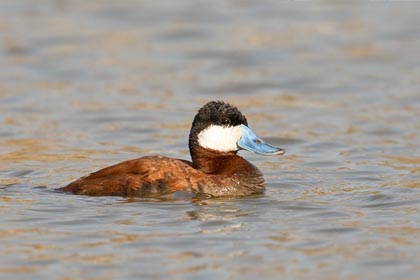 Ruddy Duck
Nothing all that exotic, but HEY! Beggars can't be choosers, eh?