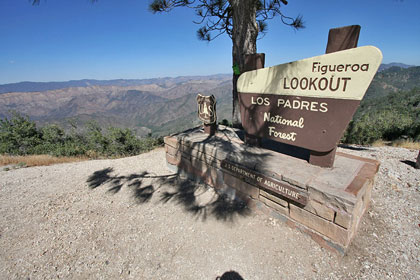 It was a beautiful afternoon in Santa Barbara County sunday afternoon so we decided to take a drive to the top of Figueroa Mountain – just 15 miles north of the town of Los Olivos. Many Coulter Pines adorned the hillsides along the way up and we were greeted by circling Tree Swallows as we reached the 4,500′ crest along with spectacular views of the entire Santa Ynez Valley and Santa Barbara in the distance.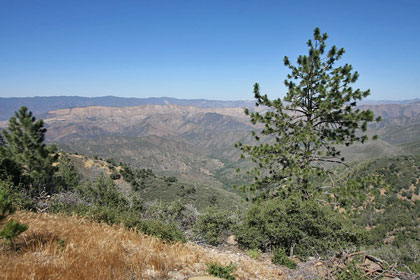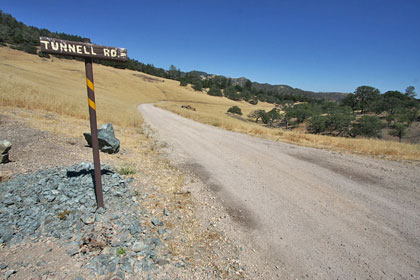 We spent the rest of the afternoon exploring some of the other Canyons including the adjacent Foxen Canyon where I spotted a very light/juvenile Red-tailed Hawk.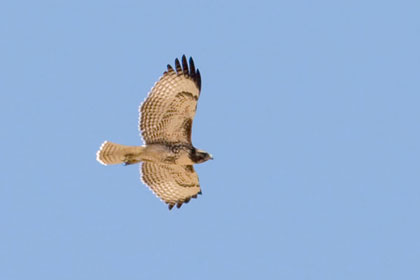 Red-tailed Hawk
On the way out of Santa Ynez Valley we took a drive down San Marcos Canyon Road where we encountered over 30+ Yellow-billed Magpies! I don't recall ever seeing that many in ONE SPOT. We initially only spotted 5 or 6 feeding alongside grazing cattle but that quickly increased as additional flocks flew into to join the others. I wasn't able to get an exact count but there very well could have been over 50 in the general area.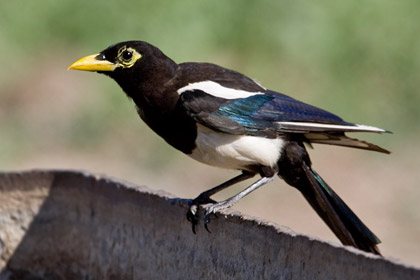 Yellow-billed Magpie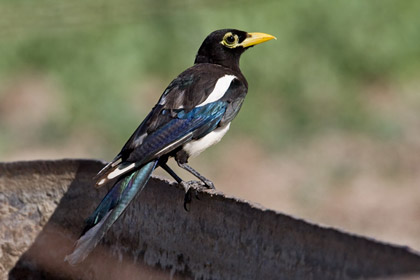 Yellow-billed Magpie