While hiking up to Exit Glacier near Seward, we had an EXTREMELY CLOSE encounter with a female Brown Bear. The rangers had warned us there was a sow with 2 cubs in the area but it had been seen farther up the hill.
Sara was walking about 30 yards behind me – since she was being much more careful than I was while walking across the ice and snow. She yelled something but I couldn't make out what she was saying. She yelled out again, and I was finally able to make out the word "BEAR".
No sooner than me figuring out what she was calling out, a female Brown Bear jumped out onto the trail behind her!! My mind was racing with so many different thoughts but I managed to stay calm and told her to just keep talking loudly to me and continue walking toward me at a steady pace – don't run – and don't turn around to look!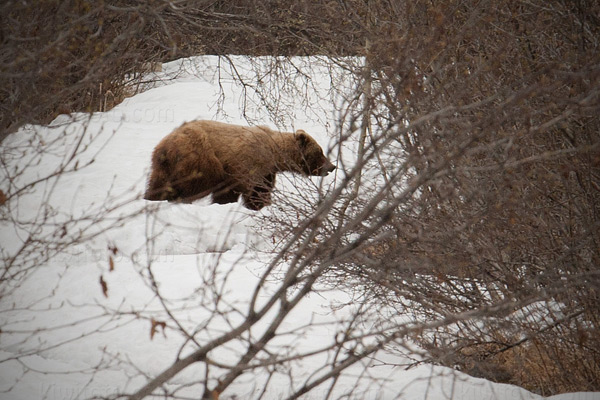 Kodiak Bear
The bear looked our way, made a snorting sound and then ran off in the opposite direction – full speed – I'd guess at least 20 mph. The bear was probably more concerned with where her cubs were than us who posed no threat to her at that moment. We concluded later it was good Sara didn't turn around to look because she most likely would have panicked.
On a much more enlightening note, I discovered a Common Redpoll nest above my head while this was all happening!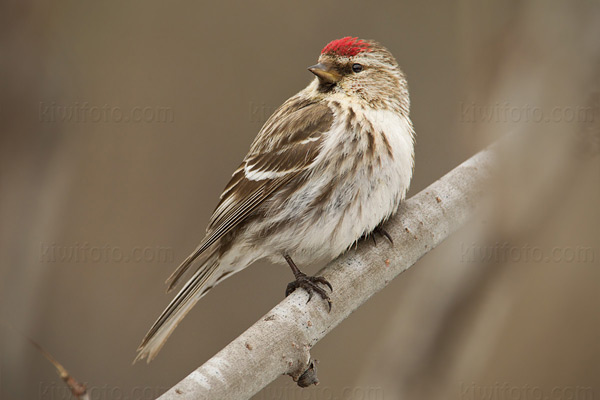 Common Redpoll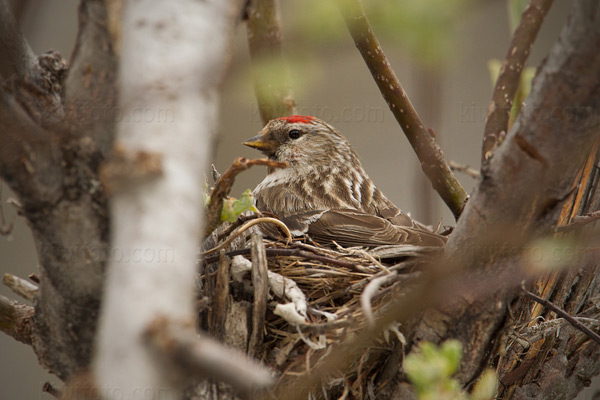 Common Redpoll