UPDATE: Experts are saying this is the even rarer "Anser fabalis middendorffii" subspecies and based on latest estimates, only 5,000 individuals exist in Eastern Siberia. Quote from Lee G R Evans, British Birding Association:
"This really looks great – a real mega – MIDDENDORFF'S BEAN GOOSE is a very rare bird now with perhaps no more than 5,000 birds now surviving in eastern Siberia.

This bird looks to be a considerable 'Taiga' Bean Goose in all proportions with a particularly striking bill, very long and deep at the base with a restricted amount of yellow-orange towards the tip of the upper mandible. It also has the characteristic large-headed appearance of Middendorff's and a pale breast and heavily defined mantle and wing markings.

Middendorff's Bean Goose is worthy of full species status using the PSC concept and is markedly different in a number of structural ways to the Western Bean Goose (fabalis). However, it is very similar to Johansen's Bean Goose (johanseni), which breeds on the taiga of west Siberia from the Urals to Lake Baikal and winters in western China and west as far as Iran and most likely intergardes on occasions like most wildfowl.

Superb find."
News spread rapidly when a Taiga Bean-Goose was seen and photographed late Tuesday afternoon at Unit 1 of the Salton Sea NWR. Considering this is the first time one has ever been found in California, I decided to wake up at 3:30AM Wednesday morning to drive to the Sea from LA.
The 3 hour drive was well worth the trip as the bird was being viewed by 30+ birders as I pulled up. Unfortunately it was over 200 yards away! However, I'd take a 3 hour drive and 200 yard scope views over having to fly to Europe/Russia/Asia where they are normally found. Check out the range map here: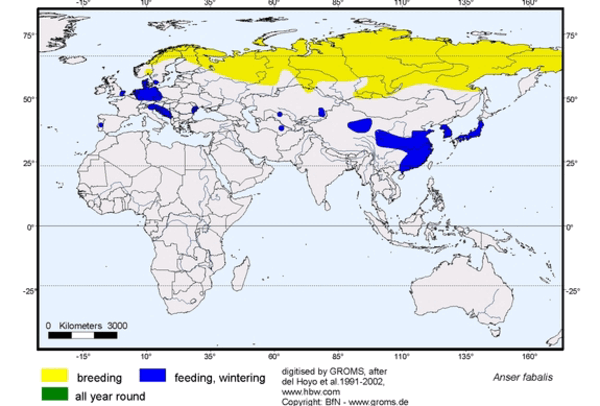 Bean-Goose Range Map
I tried my best to get decent photographs but the contributing factors of distance and heat waves were working against me. I managed to get one decent photograph while it was sitting on the ground but the flight shots were by far the best since there weren't as many heat waves as when it was sitting on the ground.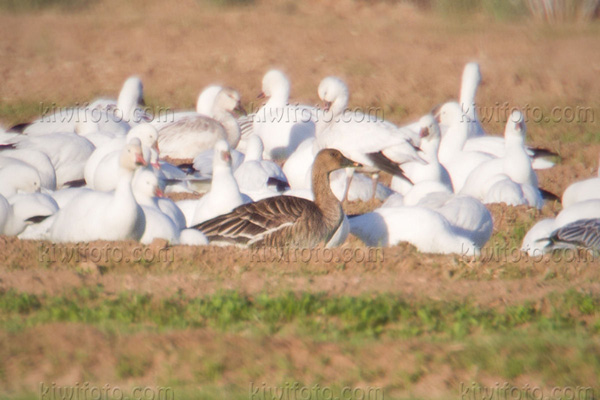 Taiga Bean-Goose