We met up with friend Liz Muraoka at Coal Oil Point Reserve in Goleta, CA yesterday. The reserve encompasses a beautiful stretch of Santa Barbara County coastline immediately adjacent to the UCSB campus and protects a wide variety of coastal and estuarine habitats.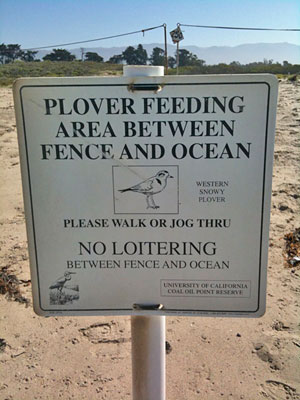 Western Snowy Plover Habitat
Largely undisturbed coastal dunes support a rich assemblage of dune vegetation and have become a nesting site for the endangered Snowy Plover. The reserve provides a unique and accessible research and teaching resource and is used by many university courses for field studies. It is also used and enjoyed by school children for field trips, birders, and the general public.
It didn't take us long to spot adult Snowy Plovers running to and from the beach and their fenced in nesting areas. It took us a little bit to finally notice the chicks scurrying along the sand in between the adults. At first they appeared to be little crabs running to and fro and I finally exclaimed, "those are the chicks!" I immediately got to work trying to capture how amazingly mobile and agile the 1-2 day old chicks were.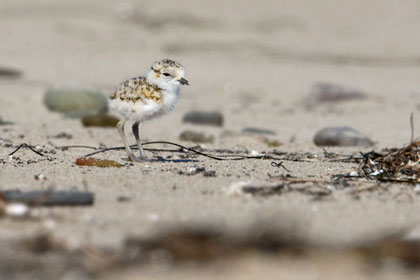 Snowy Plover
An adult stands guard nearby keeping an eye on the young chicks.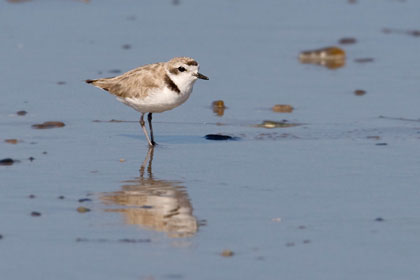 Snowy Plover (adult)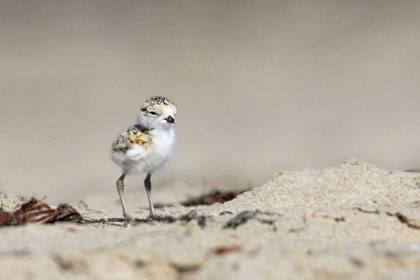 Snowy Plover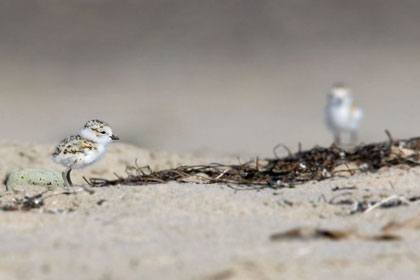 Snowy Plover
Liz also got a photo of me shooting the Plovers and if you click to the larger photo below you can even see the tiny Snowy Plover chicks in the photograph.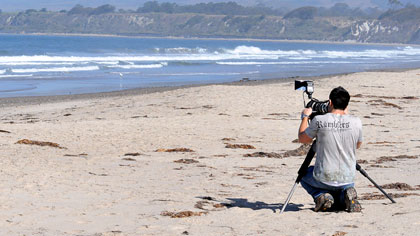 Me photographing Snowy Plovers